About Us
Womenswear Fashion Accessories Brand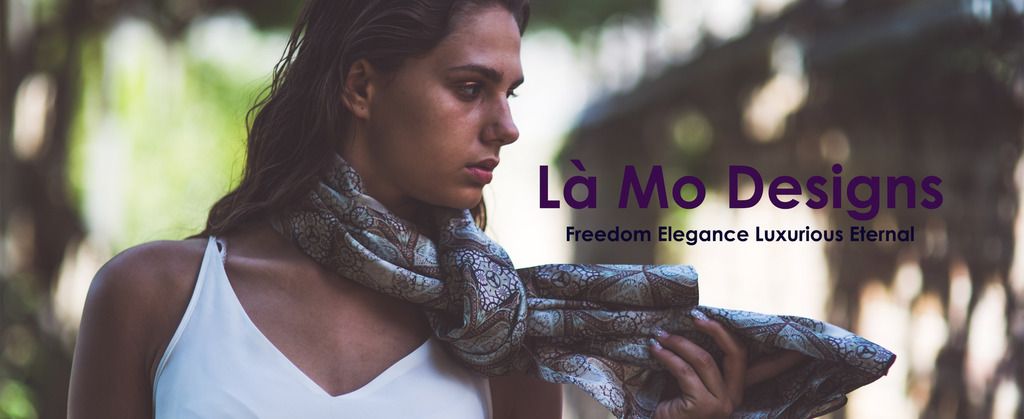 About Us
Là Mo Designs is a Brentwood-based independently run fashion accessories brand producing high-quality original designs for women. We specialise in digitally printed scarves specially woven from the finest silk this world has to offer. Printed by one of the top digital printers in Asia who have been given a high specification in order to provide stunning pieces for our customers.
We do not believe in cheap throwaway fashion as reflected in our prices and all accessories are made using either professional machinery or hand-made finishes. Digital designs are meticulously hand cut so the pattern placement is just-so and premier stands in production is an integral part of Là Mo Designs mission.
Our approach to Ethical Trading is to work in partnership with our suppliers based on transparency, continuous improvement, and co-operation. We endeavour to pay attention to detail and every Là Mo Designs accessory has a story to tell. Furthermore, we aim to provide excellent customer service for our new and loyal customers.
Textile Prints
Our luxurious hand rendered and photographic silk scarves cater to forward fashion women who care about where their fashion comes from. Designs are inspired by all things dear to the founder of Là Mo Designs including nature, architecture, photography, impressionism and history. Our signature print style includes exploring interesting concepts, strong use of colour and a specialised drawing technique producing luscious majestic distinctive print designs.
Là Mo Designs Women
The Là Mo Designs women has both style and class; she adores accessories that mirror and enhance what she wears. She is elegant and wants to feel the quality and craftsmanship in everything she adorns. The brand is ideal for confident women who know their own style and we will produce beautifully designed investment pieces clients will treasure.
Products

. 100% Silk Habotai Scarves
. Coming Soon: Scarves in other fabrications including satin and silk twill.

Opening Hours
Mon to Fri- 9:00am to 5:00pm
Sat- 9:00am to 7:00pm
Location: Brentwood, Essex
Call Us: + 44 (0) 7956 994190
Email Us: info@la-modesigns.co.uk